Acquire
2018 Napa Valley Cabernet Sauvignon
Allocation Now Open!
750ml | 3-Bottle Box
You must login to purchase. Not on the list yet? Please create an account.
The 2018 is available for $165 per bottle, prepared in 3-bottle boxes. Orders will be honored on a first-come, first-served basis. To secure your wine, we recommend promptly ordering when the allocation opens. Learn more about this vintage
"The 2018 Cabernet Sauvignon is a grand, dramatic wine. Inky, deep and outrageously beautiful, the 2018 dazzles from the very first taste. Dark cherry, chocolate, licorice and spice all build in the glass. Firm tannins need time to come together, but there is an inner sweetness to the 2018. More than anything else what stands out is the wine's stature. All I can say is wow!"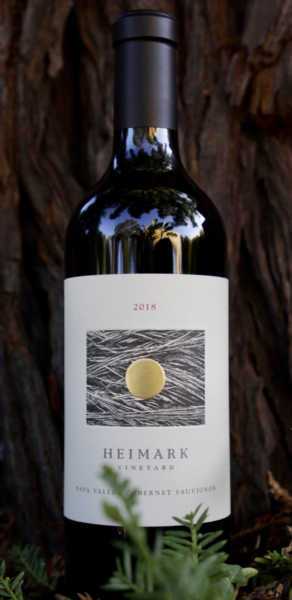 2017 Napa Valley Cabernet Sauvignon
Only A Few Remaining
"The 2017 Cabernet Sauvignon shows a more elegant, restrained side of this site. Bright red berry fruit, cedar, spice, licorice, cedar and sweet pipe tobacco are all beautifully delineated. The 2017 is a bit lithe in build, in keeping with the style of the year. This supremely, polished Cabernet has so much to offer. The 2017 is an exquisite wine."
2016 Napa Valley Cabernet Sauvignon
SOLD OUT
Thank you for your interest but our 2016 inaugural vintage is sold out.
"The 2016 Cabernet Sauvignon is an absolutely gorgeous Calistoga Cabernet. Powerful and deep, the 2016 marries fruit intensity with energy. Gravel, iron, scorched earther, dried herbs, leather, tobacco, cedar and licorice give striking aromatic nuance and layers of complexity. The tannins could use a few years to settle down, but the 2016 is a super impressive wine. Because it was the first year, the wine was aged in 100% new oak, which is not perceptible. The Heimarks certainly chose a great year to start."
---