Wine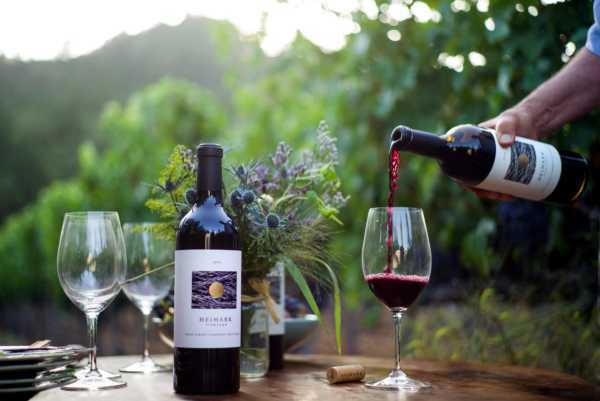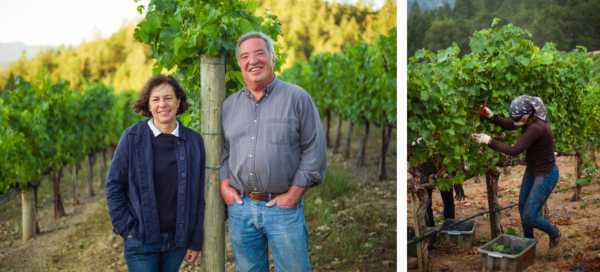 Heimark Vineyard is a southwest-facing hillside vineyard planted on an ancient landslide. The resilient vines strive like native plants, seeking water through deep layers of volcanic rock and graphite. This results in intensely flavored wines with fine tannins, which develop profound complexity with age.
Heimark fruit has featured prominently in award-winning Cabernet Sauvignon from Lail Vineyards, Lewis Cellars, Etude Wines, Moone-Tsai, Arkenstone, Soter Vineyards, Araujo Estate Wines, and Dakota Shy Wine. We are honored by the acclaim and excited to bring this fruit to market under our own boutique family label.
Wine from Heimark Vineyard is redolent of wild herbs, plums, cloves, and star anise. Rich flavors of black cherries, chocolate, and thyme are supported by the wine's classical structure, resulting in an expressive, inviting wine with great depth and lift. The lengthy finish adds seductive notes of blackberry and cocoa powder.
Our wine is aged in French Oak barrels for twenty months before bottling. All bottles are labeled by hand and feature a beautiful woodcut image created for us by the artist and arborist Ido Yoshimoto. The artwork reflects our jewel of a vineyard embedded in a forest area, with the grapes as the "gold" in the field of landslide rocks. The whale tail evokes the Norse origins of the Heimark name.