Team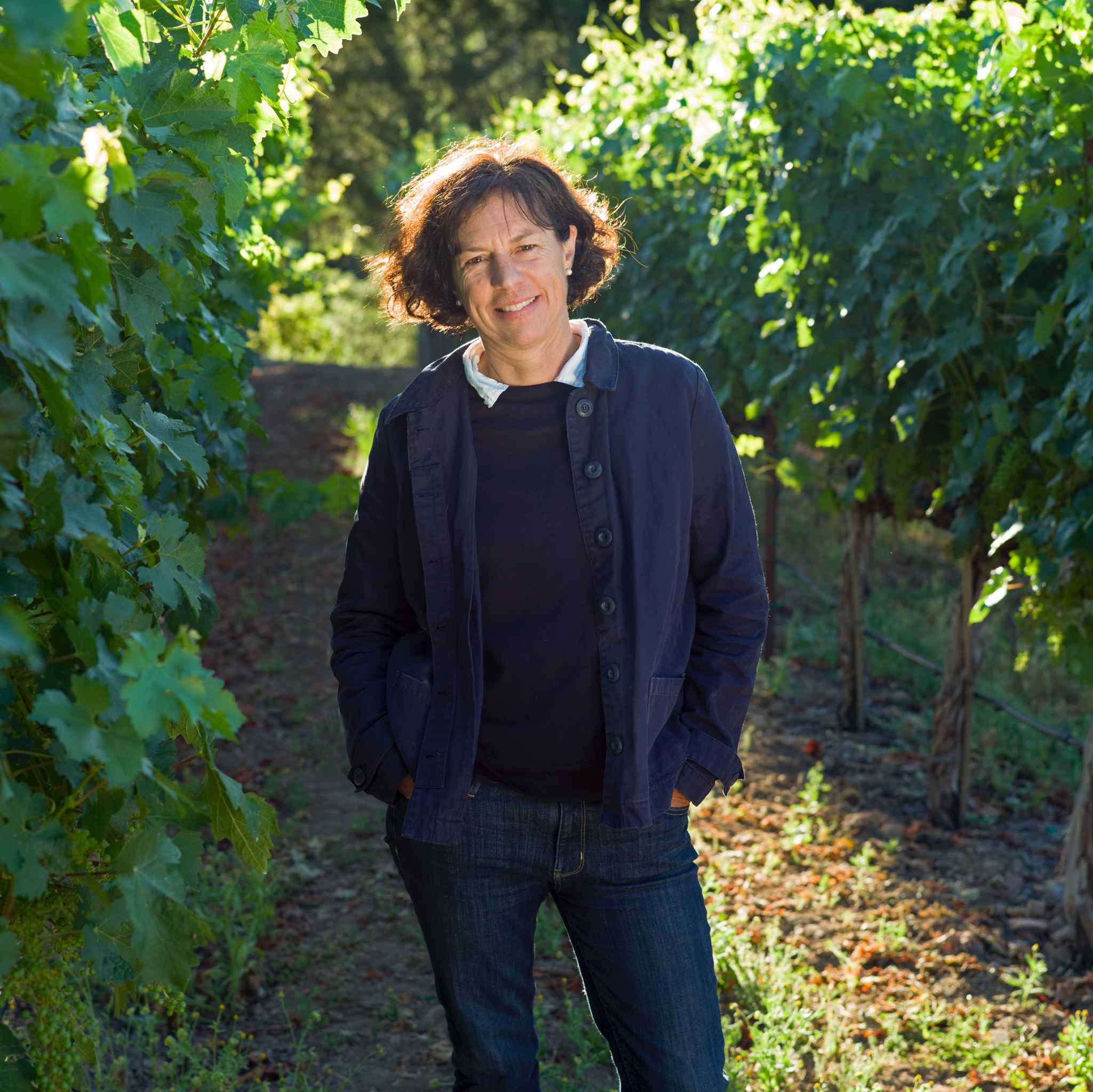 Françoise Peschon, Winemaker
2021 Winemaker of the Year (Vinous)
2019 Winemaker of the Year (SF Chronicle)
After studying enology (winemaking) at the University of California, Davis, Françoise completed an apprenticeship at Château Haut-Brion in France. There, she developed an affinity for working with Bordeaux varietals such as Cabernet Sauvignon, Cabernet Franc, Merlot, and Petit Verdot. Françoise also developed a passion for crafting nuanced wines of place, where the integrity of the site speaks for itself.
Françoise was the winemaker at the fabled Araujo Estate (Eisele Vineyard) in Napa Valley for fourteen years. In addition to Heimark Vineyard, she is winemaker at VHR, Vine Hill Ranch, Drinkward Peschon, Matt Morris Wines, and is an integral part of the winemaking team at Accendo Cellars.
Françoise's thirty-year legacy in Napa Valley winemaking continues at Heimark Vineyard, where she creates dynamic, sophisticated wine from the vineyard's Cabernet Sauvignon and Petit Verdot grapes. Françoise's thoughtfulness and meticulous attention to detail are reflected through her inspired winemaking.
Michael Wolf, Vineyard Manager
2015 Grower of the Year (Napa Valley Growers)
From To Kalon and Scarecrow to Vine Hill Ranch Vineyard, Michael Wolf has a world-class reputation for planting and nurturing the vines of some of the most iconic estates in Napa Valley.
After finishing college in upstate New York, Michael headed west to California, where he fell in love with the art of viticulture. He came to the Napa Valley in 1981 and in 1997 he founded Michael Wolf Vineyard Services.
Michael has been the vineyard manager at Heimark Vineyard since its original planting in 1997 and has been involved in every phase of the site's development. Alongside viticulturist Mary Hall Maher (Etude and Harlan Estate) and winemaker Tony Soter (Soter Vineyards) he nurtured Heimark Vineyard from an undeveloped hillside into an award-winning vineyard.
Michael shares the vision of the Heimark family to promote educational outreach around the world. He serves on the board of the Napa Valley Farmworker Foundation, which promotes education and professional development for vineyard workers.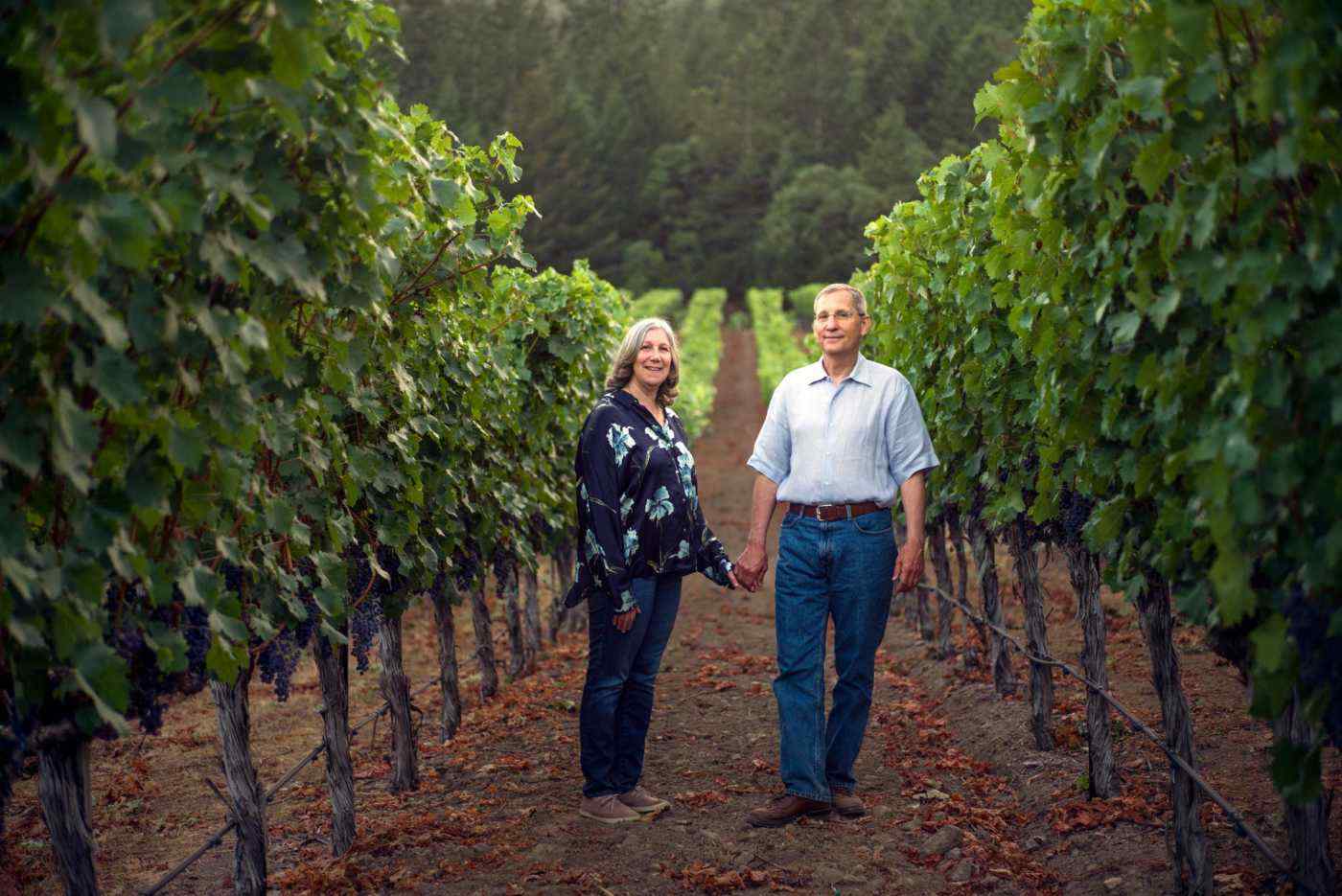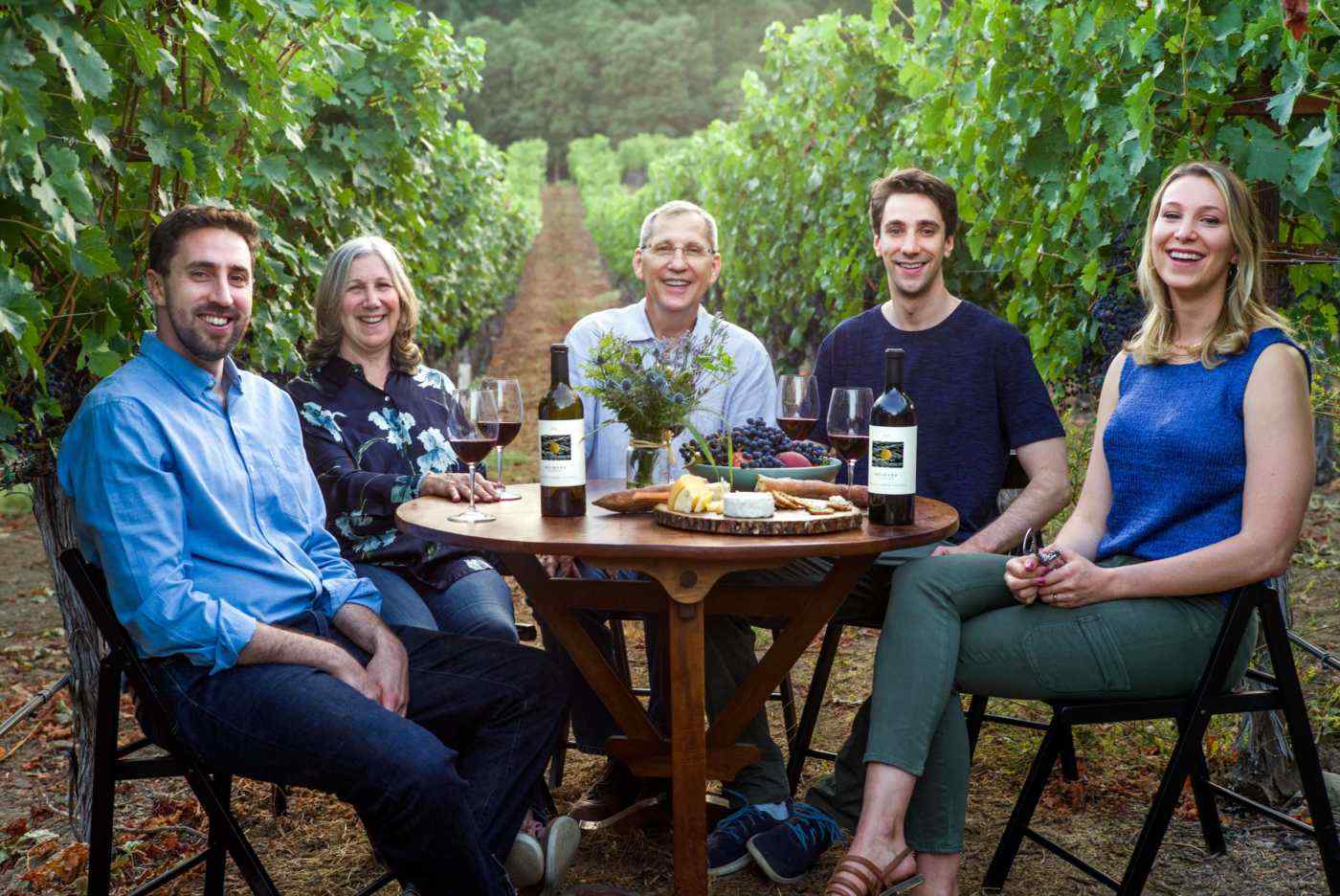 The Heimark Family, Proprietors
Heimark (pronounced "high-mark") originates from the name of an ancient farm in Hordaland, Norway. "Heimark" is a portmanteau of two Old Norse words: heiðr (heath) and mǫrk (forest). Heimarks have been doctors and farmers in the American Midwest for multiple generations. Other ancestors were early settlers in North America, setting off from England to establish new trade routes and whaling businesses in the 1600s. The Sag Harbor Whaling Museum in Long Island was formerly the home of our relative Benjamin Huntting II.
The proprietors of Heimark Vineyard—Craig and Libby Heimark, and their children Jake, Eric, and Julia—have continued this familial, exploratory spirit.
Craig and Libby met at Brown University while living across the hall from each other. All three of their children are also graduates of Brown. Libby currently serves on the Corporation of Brown University, and has been actively involved in promoting access to education through San Francisco Ballet School, Keys School, University School of Nashville, and the Chapin Foundation.
Having lived in a diverse mix of places around the world—including Chicago, Zurich, London, and New York—the family eventually settled in Palo Alto, California.
In 1997, Craig and Libby purchased the Heimark Vineyard site as a place to retire after their peripatetic life in Europe and the USA. Craig's criteria were that the site needed to be "hidden, earthy, and peaceful."
Craig was not originally interested in planting. However, when he retired from Swiss Bank, rather than receive a Swiss watch or other customary gift, he was gifted consultation with wine-industry experts.
After more than two decades as grape growers, receiving praise year after year on the unique qualities of the vineyard grapes, the Heimarks decided to enter the winemaking business themselves. The Heimark family is proud to be able to share small-lot fruit exclusively sourced from their own vineyard under a family label.
(And, perhaps to no one's surprise, Craig is still not retired.)