YPO-2
Young President's Organization Members
You're invited to join Heimark Vineyard's Private Allocation
Heimark Vineyard is a celebration of the fruit exclusively sourced from our family-owned vineyard, with a mere 400 cases of Napa Valley Cabernet Sauvignon privately released once every fall. Heimark wine is crafted by the 2019 Winemaker of the Year, Francoise Peschon and the property is tended to by Napa's revered Michael Wolf. This hillside property has produced remarkable fruit for over 20 years and has featured prominently in many 100-point wines. We are thrilled to privately extend an invitation to you to join our private allocation.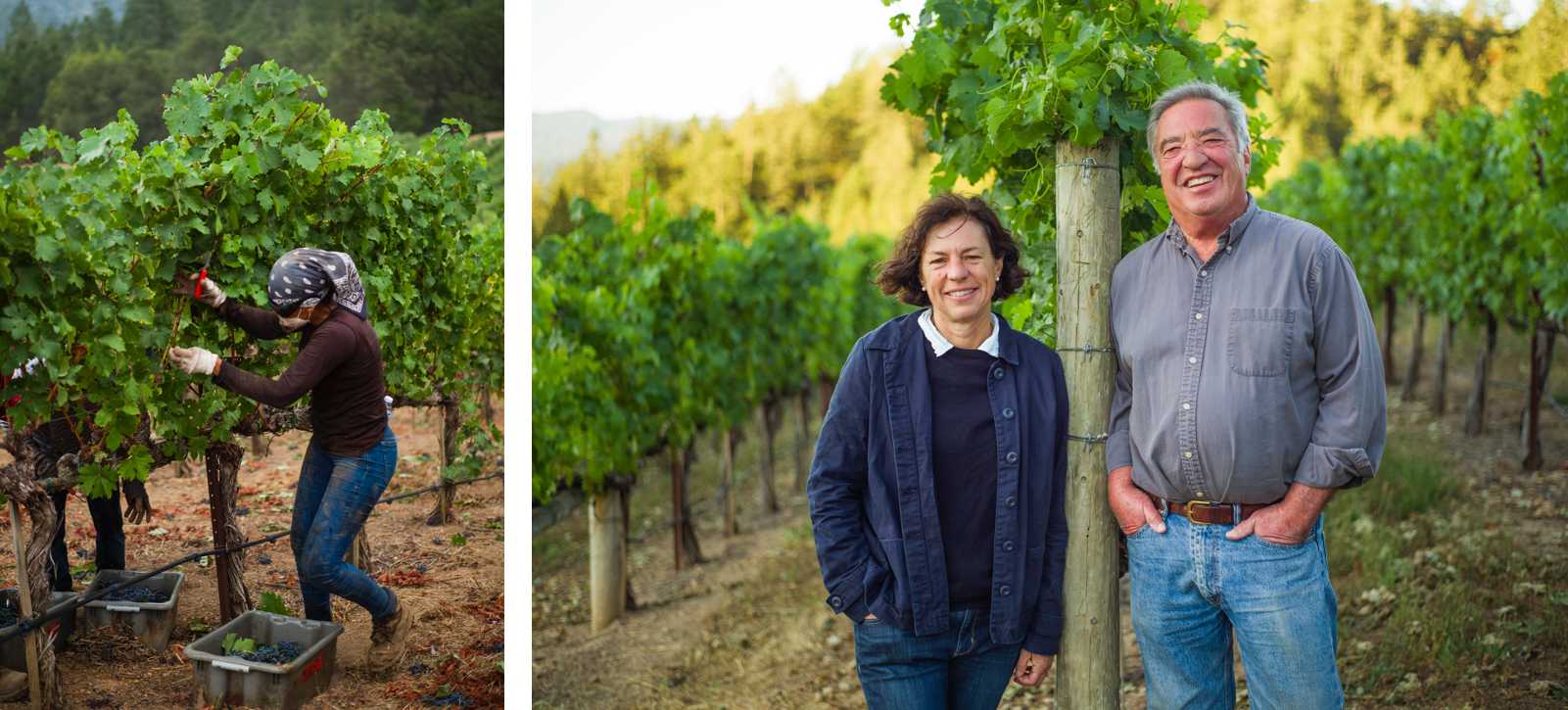 Land
The family vineyard is located in Dutch Henry Canyon on the east side of the Silverado Trail in Napa Valley. The southwest-facing sloped vineyard rests upon an ancient landslide framed by forest, overlooking the valley floor.
In 1997, the vineyard development was placed in the highly skilled hands of vineyard manager Michael Wolf, viticulturist Mary Hall Maher (Etude and Harlan Estate) and winemaker Tony Soter (Soter Vineyards). Fourteen acres were identified for Cabernet Sauvignon and one acre for Petit Verdot.
"Heimark is like the Pauillac of Napa Valley, with a lot of sophisticated tannins."
—- Philippe Melka, Quoted in Vinous (Antonio Galloni), May 2019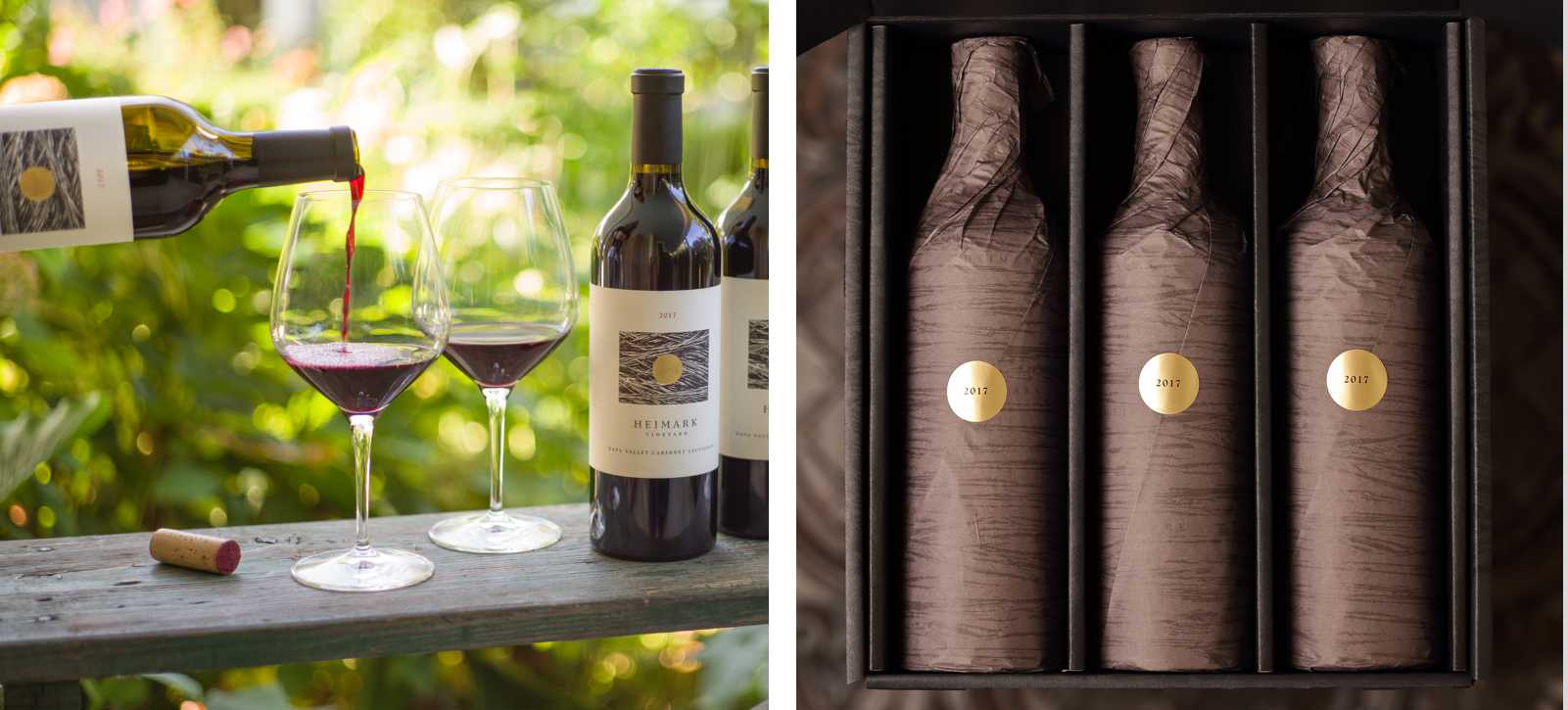 Wine
Since the first planting, Heimark Vineyard fruit has been highly sought after by some of the most esteemed winemakers in Napa Valley. Heimark fruit has featured prominently in award-winning Cabernet Sauvignon from Lail Vineyards, Lewis Cellars, Etude Wines, Moone-Tsai, Arkenstone, Soter Vineyards, Araujo Estate Wines, and Dakota Shy Wine. Wines made primarily from our grapes have received multiple 100-point ratings. We are honored by the vineyard's acclaim and excited to bring this fruit to market under our own family label with wine made exclusively from the expressive grapes of this terroir.
Wine from Heimark Vineyard is redolent of wild herbs, plums, cloves, and star anise. Rich flavors of black cherries, chocolate, and thyme are supported by the wine's classical structure, resulting in an expressive, inviting wine with great depth and lift. The lengthy finish adds seductive notes of blackberry and cocoa powder.
Our wine is aged in French Oak barrels for twenty months before bottling. All bottles are labeled by hand and feature a beautiful woodcut image created for us by the artist and arborist Ido Yoshimoto. Read more about our wine